About Us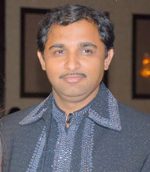 Welcome to Rami's Flowers & Flowers. Rami's Flowers & Flowers is an event/wedding decor company founded by Indra Rami.Rami's Flowers & Flowers ensure that we create a breathking scene that will commit to everyone's memory. If you are looking for Mandap and Stage decor than you have reached the right website. Rami's traditional and modern decoration have given it a unique look never seen before.

Rami's Flowers & Flowers was eastblished in 1990 in USA, it has been in the family for Generations. We offer a Wide range of Mandap, Stage Decoration,Backdrops,Disle entrance, Garba Rangoli, Reception Decor, Garland and etc.

Those are some accessories to make your wedding day very special. Once you finalize your event date come and see us and we will assist you with our experience, we listen to your ideas and give you our suggestions to work with your budget. Our decoraions are affordable and unique, we decorate our mandaps with fresh flowers arrangements and garlends, we also offer package deals.

Ramis' Flowers & Flowers here to make your occasion an extra special event, for both you and your guests to remember forever.